Global Handwashing Day
This year's theme is Our Future is at Hand - Let's Mover Forward Together.
October 15 is Global Handwashing Day, a global advocacy day dedicated to increasing awareness and understanding about the importance of handwashing with soap as an effective and affordable way to prevent diseases and save lives.
Parasitology's Editors have curated this collection of freely available articles highlighting the importance of this issue and discussing the wider implications.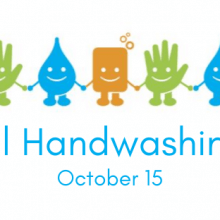 15 October 2021,
Global Handwashing Day 2021 attempts to raise awareness of the importance of good food and hygiene habits, as well as the fact that access to facilities and...
Contents
Research Article
Review Article
Corrigendum
Review Article
Special Issue Review
Special Issue Research Article
Research Article
Special Issue Review