ISSN:

1759-0787 (Print)

,

1759-0795 (Online)

Editor:

Professor Francisco Medina-Mena Universidad de Sevilla, Spain
The prime objective of the International Journal of Microwave and Wireless Technologies is to enhance the communication between microwave engineers throughout the world. It is therefore interdisciplinary and application oriented, providing a platform for the microwave industry. Coverage includes: applied electromagnetic field theory (antennas, transmission lines and waveguides), components (passive structures and semiconductor device technologies), analogue and mixed-signal circuits, systems, optical-microwave interactions, electromagnetic compatibility, industrial applications, biological effects and medical applications.
EuMA High Frequency Technologies Series
This series publishes books for researchers, practising engineers and graduate students, covering theory and practice of engineering at RF, microwave, mm-wave and optical frequencies. Series Editor: Peter Russer, Technische Universitat Munchen
Book
Book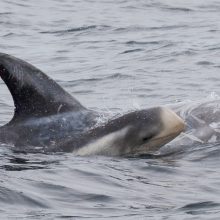 13 March 2019,
A new scientific paper calling for more protection for a population of Risso's dolphins living in a 'hotspot' around Lewis in Scotland has been published ahead...