ISSN:

0269-0403 (Print)

,

1471-6933 (Online)

Editors:

Freya Jarman University of Liverpool, UK, and Amanda Hsieh Durham University, UK
The Journal of the Royal Musical Association was established in 1986 (replacing the Association's Proceedings) and is now one of the major international refereed journals in its field. Its editorial policy is to publish outstanding work in the field of music studies, broadly conceived including historical and critical musicology, theory and analysis, ethnomusicology, popular music studies, music pedagogy, audiovisual media, and practice-led research. The journal works to disseminate knowledge across the discipline and communicate specialist perspectives to a broad readership, while maintaining the highest scholarly standards.   Research articles published in the journal have undergone rigorous double-blind peer-review after initial screening by the Editor for quality and fit with the journal's objectives.
Glenda Goodman, Winner of 2021 AMS Alfred Einstein Award
The American Musicological Society's Alfred Einstein Award has been presented to Glenda Goodman for her article "Bound Together: The Intimacies of Music-Book Collecting in the Early American Republic", published in Volume 145 Issue 1 of the Journal of the Royal Musical Association. Read the article with full access here.
---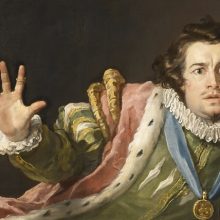 01 December 2022,
"Your authors are a microcosm of the state of the world," Mariellen Sandford wrote me, when I told her of the challenges we faced completing our issue.…...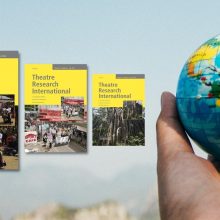 31 October 2022,
IFTR 2022 in Reykjavik, Iceland gave us the opportunity to meet with Senior Editor of Theatre Research International (TRI) Silvija Jestrovic.…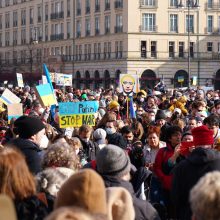 07 September 2022,
In our next issue, TDR is publishing two significant essays in the TDR Comments section of the journal: "A Letter from Moscow" by a scholar who lives there;...