Continues
Transactions of the Royal Society of Edinburgh (1788 - 1979), Transactions of the Royal Society of Edinburgh: Earth Sciences (1980 - 2006)
Title history
ISSN:

1755-6910 (Print)

,

1755-6929 (Online)

Editor:

Andrew Ross National Museums Scotland, UK|(Invertebrate palaeontology; palaeobiology; palaeoecology; palaeoenvironment; palaeoclimate)
Earth and Environmental Science Transactions (formerly Transactions of the Royal Society of Edinburgh: Earth Sciences) is a general earth sciences journal publishing a comprehensive selection of substantial peer-reviewed research papers, reviews and short communications of international standard across the broad spectrum of the Earth and its surface environments. The journal prides itself on the quality of its graphics and photographic reproduction. The Editors are keen to encourage interdisciplinary papers and Transactions also publishes occasional special symposia and invited volumes of specific interest.
The entire archive of the Transactions, dating back to 1788, is available from the 'All issues' link on this site.
16 June 2021,
As one of the very few species species of mammals to live and breed all year in the Antarctic Ocean, Weddell seals (Leptonychotes weddellii) can give us clues...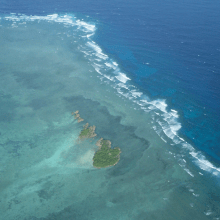 08 June 2021,
We celebrate World Ocean Day to remind us of how important the marine habitat is today and its need for better environmental stewardship tomorrow.…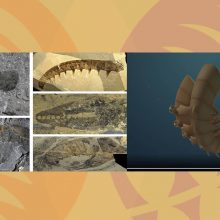 19 May 2021,
Perhaps no Cambrian invertebrate can claim greater public enthusiasm than Anomalocaris. Not only is it bizarre looking – the story of its discovery, being pieced...