ISSN:

0890-037X (Print)

,

1550-2740 (Online)

Editor:

Jason K. Norsworthy University of Arkansas, Fayetteville, AR, USA
Weed Technology publishes original research and scholarship in the form of peer-reviewed articles focused on understanding how weeds are managed.
The journal focuses on:

- Applied aspects concerning the management of weeds in agricultural systems

- Herbicides used to manage undesired vegetation, weed biology and control

- Weed/crop management systems

- Reports of new weed problems

-New technologies for weed management and special articles emphasizing technology transfer to improve weed control

-Articles dealing with plant growth regulators and management of undesired plant growth may also be accepted, provided there is clear relevance to weed science technology, e.g., turfgrass or woody plant management along rights-of-way, vegetation management in forest, aquatic, or other non-crop situations.

-Surveys, education, and extension topics related to weeds will also be considered

Recently published articles
The average time from article submission to first decision is 45.6 days
---
Featured article from latest issue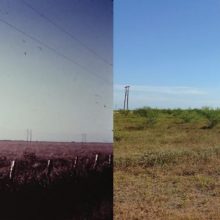 07 February 2020,
Control of invasive brush on southwestern U.S. rangelands is a continual struggle. Industry-standard herbicide treatments typically knock brushy weeds back,...
12 May 2020,
Cover crops are a proven tool for suppressing many troublesome weeds. But what about the residues they leave behind? Research featured in the journal Weed Science...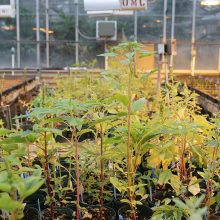 24 March 2020,
Many millions of homeowners use backyard feeders to attract birds, but researchers say there may be one downside to this popular hobby.…
24 February 2020,
Today the use of cover-crop mixtures has become commonplace. Surveys show most farmers use them and believe them to be superior to any single cover-crop species...