ISSN:

0080-4401 (Print)

,

1474-0648 (Online)

Editors:

Professor Andrew Spicer Oxford Brookes University, UK and Professor Richard Toye University of Exeter, UK
The Royal Historical Society has published the highest quality scholarship in history for over 150 years. A subscription includes a substantial annual volume of the Society's Transactions, which presents wide-ranging reports from the front lines of historical research by both senior and younger scholars, and two volumes from the Camden Fifth Series, which makes available to a wider audience valuable primary sources that have hitherto been available only in manuscript form.
---
11 May 2020,
Professor Sarah Hamilton "Responding to Violence: Liturgy, Authority and Sacred Places c.900-c.1100" A Virtual RHS Lecture   We are delighted...
---
18 September 2019
18 September - 10 June - 6:00 pm
23 January 2020
23 January - 2 July - 6:00 pm
19 May 2020
19 May - 16 June - 7:00 pm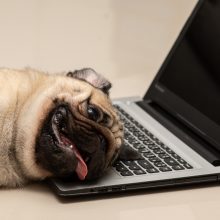 27 May 2020,
Let's face it – stepping (sitting) in front of a camera has become a staple component of working from home during the global pandemic.…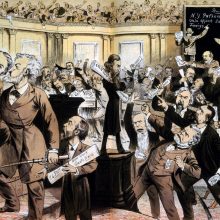 18 May 2020,
Asking whether this era is a Second Gilded Age similar to the First Gilded Age, which began at the end of the Civil War and extended into the early twentieth...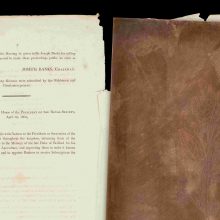 17 April 2020,
This article reviews the differing approaches to scientific publishing of Joseph Banks and Georg Forster, following James Cook's 1775 2nd voyage of exploration....