ISSN:

0037-6779 (Print)

,

2325-7784 (Online)

Editor:

Harriet L. Murav University of Illinois at Urbana-Champaign, USA
Slavic Review is an international interdisciplinary journal devoted to the study of eastern Europe, Russia, the Caucasus, and Central Asia, past and present. The journal publishes articles of original and significant research and interpretation, reviews of scholarly books and films, and topical review essays and discussion forums. Submissions from all disciplines and perspectives are welcomed. A primary purpose of the journal is to encourage dialogue among different scholarly approaches. Published since 1941, Slavic Review is the membership journal of the Association for Slavic, East European, and Eurasian Studies (ASEEES, formerly AAASS). Articles are peer-reviewed and editorial policy is guided by an international editorial board.
Established in 1948, the Association for Slavic, East European, and Eurasian Studies (ASEEES) is a leading international scholarly society dedicated to the advancement of knowledge about Russia, the Caucasus, Central Asia, and East-Central Europe in regional and global contexts.
ASEEES has cultivated the field's intellectual landscape for over sixty years through its chief publication, Slavic Review, the leading peer-reviewed scholarly journal in the field. From 2017, Slavic Review will be published in partnership with Cambridge University Press, helping the journal reach an even wider audience with original research from diverse disciplinary approaches. To subscribe to Slavic Review contact journals@cambridge.org or call +44 (0)1223 326070
For more information about ASEEES, go to www.aseees.org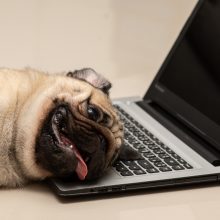 27 May 2020,
Let's face it – stepping (sitting) in front of a camera has become a staple component of working from home during the global pandemic.…
01 June 2020,
During recent weeks we have witnessed often abusive gatherings in the United States and Spain demanding that covid-19 restrictions be lifted. Flags are flown,...