ISSN:

0094-8373 (Print)

,

1938-5331 (Online)

Editor:

Mark Patzkowsky
Paleobiology publishes original contributions of any length (but normally 10-50 manuscript pages) dealing with any aspect of biological paleontology. Emphasis is placed on biological or paleobiological processes and patterns, including macroevolution, extinction, diversification, speciation, functional morphology, bio-geography, phylogeny, paleoecology, molecular paleontology, taphonomy, natural selection and patterns of variation, abundance, and distribution in space and time, among others. Taxonomic papers are welcome if they have significant and broad applications. Papers concerning research on recent organisms and systems are appropriate if they are of particular interest to paleontologists. Papers should typically interest readers from more than one specialty. Proposals for symposium volumes should be discussed in advance with the editors.
Latest featured article
How to build a dinosaur: Musculoskeletal modeling and simulation of locomotor biomechanics in extinct animals
Peter J. Bishop, Andrew R. Cuff and John R. Hutchinson
- Read the full article (published Open Access) here.

---
---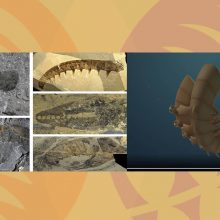 19 May 2021,
Perhaps no Cambrian invertebrate can claim greater public enthusiasm than Anomalocaris. Not only is it bizarre looking – the story of its discovery, being pieced...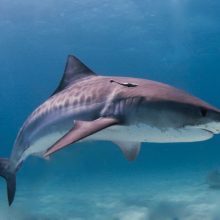 29 March 2021,
With a total length of up to 5.5m, the tiger shark is one of the largest predatory sharks known today. This shark is a cosmopolitan species occurring in all...
20 Sep 2016,
New research published in the journal Paleobiology by palaeobiologists from the University of Bristol shows that marine reptiles such as ichthyosaurs and plesiosaurs burst onto the scene, rather than expanding slowly into their ecosystems.
---
20 Sep 2016,
Research reveals how sauropods may have been able to bear such tremendous loads without causing injury or compromising mobility.
---