ISSN:

0090-5992 (Print)

,

1465-3923 (Online)

Editor:

Harris Mylonas George Washington University, USA
Nationalities Papers  is the place to turn for cutting edge multidisciplinary work on nationalism, migration, diasporas, and ethnic conflict. The journal's geographical emphasis is on Central, Eastern, and Southeastern Europe, Russia, Ukraine, the Caucasus, and Eurasia. Our mission is to feature both theoretical and empirical work, and review articles. We publish high-quality peer-reviewed articles from historians, political scientists, sociologists, anthropologists, as well as scholars from other fields.
13 June 2019,
In both academia and the media, a well-known perception is that Christianity essentially embraces religion-state separation whereas Islam essentially rejects...
07 June 2019,
Many health professionals understand that there are myriad and horrific immediate health consequences of the blast and thermal effects of nuclear bombs as well...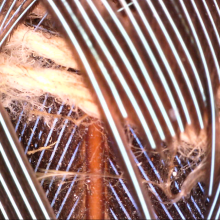 21 February 2019,
My article on feather-work in colonial Peru shows, above all, that we should no longer differentiate between non-literate (material) Native Americans with feathers...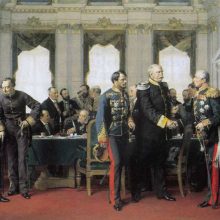 22 January 2019,
The nineteenth century just isn't what it used to be. Any number of indicators – from academic job postings and doctoral dissertations to journal articles and...
---