ISSN:

2055-6365 (Print)

,

2055-6373 (Online)

Editor:

Dr Elizabeth Edwards School of Education, The University of Queensland, Australia
The Journal of Psychologists and Counsellors in Schools (JPCS) publishes high-quality research that addresses theoretical, practical, professional, or training issues relevant to psychology, counselling, and guidance in schools. Manuscripts must be relevant to a global readership and typically include reports on empirical studies, critical reviews and/or applied practice on topics of interest to educational and psychological communities. JPCS requires authors to meet all stylistic and ethical guidelines in the most recent APA Publication Manual. Three manuscript submissions are available: Original Article, Review Article and Practitioner Paper.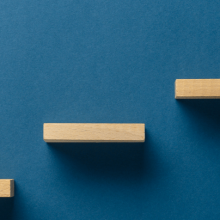 23 September 2022,
Anna Munks, Managing Editor of BJPsych Advances and BJPsych Open, speaks to us about the importance of peer review for the Royal College of Psychiatrists (RCPsych)....
---