ISSN:

1939-7291 (Print)

,

1939-747X (Online)

Editor:

Antonio DiTommaso Soil & Crop Sciences, School of Integrative Plant Science, Cornell University, USA
Invasive Plant Science and Management focuses on fundamental and applied research on invasive plant biology, ecology, management and restoration of invaded non-crop areas as well as the many other aspects relevant to invasive species, including educational activities, policy issues and case study reports.
Recently published articles
---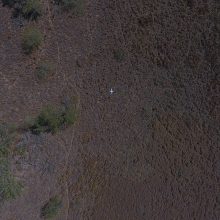 09 June 2020,
South Texas is a hyperdiverse region with wide variations in landscapes and native species. But that diversity is being threatened by invasive, exotic grasses.…...