ISSN:

1939-7291 (Print)

,

1939-747X (Online)

Editor:

Antonio DiTommaso Soil & Crop Sciences, School of Integrative Plant Science, Cornell University, USA
Invasive Plant Science and Management focuses on fundamental and applied research on invasive plant biology, ecology, management and restoration of invaded non-crop areas as well as the many other aspects relevant to invasive species, including educational activities, policy issues and case study reports.
Recently published articles
---
Featured article from latest issue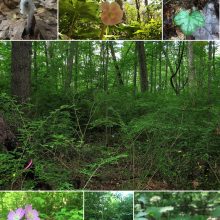 08 May 2019,
As invasive shrubs become more prevalent in U.S. forests, they are creating dense understories that outcompete native plants. Land managers with limited resources...