ISSN:

0954-5794 (Print)

,

1469-2198 (Online)

Editor:

Dante Cicchetti Institute of Child Development, University of Minnesota, 51 E. River Parkway, Minneapolis, MN
This multidisciplinary journal is devoted to the publication of original, empirical, theoretical and review papers which address the interrelationship of typical and atypical development in children and adults. It is intended to serve the field of developmental psychopathology which strives to understand patterns of adaptation and maladaptation throughout the lifespan. This journal is of interest to psychologists, psychiatrists, social scientists, neuroscientists, paediatricians, and researchers.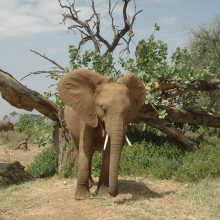 25 February 2020,
The latest Paper of the Month for Parasitology is Strongylid infection varies with age, sex, movement and social factors in wild African elephants Thankfully new knowledge was gleaned from the instances when I army-crawled up to fresh dung in undrivable areas, or wrestled once again to neatly put the chronic diarrhea of R8.00 (more affectionately known as T.…...