ISSN:

0009-6407 (Print)

,

1755-2613 (Online)

Editors:

Euan Cameron Union Theological Seminary, Columbia University, USA, John McGreevy Notre Dame University, USA, Dana Robert Boston University, USA, and Andrea Sterk University of Minnesota, USA
This quarterly peer-reviewed journal publishes original research articles and book reviews covering all areas of the history of Christianity and its cultural contexts in all places and times, including its non-Western expressions. Specialists and historians of Christianity in general find Church History: Studies in Christianity and Culture an international publication regularly cited throughout the world and an invaluable resource.
---
04 November 2021,
Locke's arguments for toleration are well-known and immensely influential. Less well-known, but of equal import to his worldview, are the exceptions he made...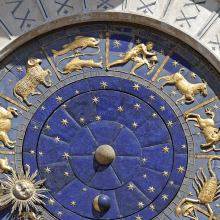 29 March 2021,
People facing plague and quarantine in early modern Europe also turned to astrologers. But rather than being chastised for supporting a 'pseudoscience', these...