ISSN:

0008-4239 (Print)

,

1744-9324 (Online)

Editors:

Mélanie Bourque Université du Québec en Outaouais, Canada and Brenda O'Neill University of Calgary, Canada
Aims and Scope
The Canadian Journal of Political Science/Revue canadienne de science politique (CJPS/RCSP) is the official journal of the Canadian Political Science Association and the Société québécoise de science politique. The CJPS/RCSP publishes original research articles and notes of the highest quality, employing a range of approaches and methods, across all regions and countries. Our aim is to publish research that will attract a wide disciplinary audience. Importantly, the CJPS/RCSP is the premier outlet for innovative research on all facets of Canadian politics and government. As a bilingual journal, CJPS/RCSP accepts submissions in English and French.

Objectifs et portée
La Revue canadienne de science politique/Canadian Journal of Political Science (RCSP/CJPS) est la revue officielle de l'Association canadienne de science politique et de la Société québécoise de science politique. La RCSP/CJPS publie des articles scientifiques et des notes de recherche originales de la plus haute qualité, en utilisant une variété d'approches et de méthodes tout en traitant de l'ensemble des régions det des pays. L'objectif de la revue est de publier des recherches qui attireront des lecteurs de tous les champs de la science politique. Il est important de noter que la RCSP/CJPS constitue le premier débouché pour les recherches innovantes concernant toutes les facettes de la politique et du gouvernement canadiens. En tant que revue bilingue, la RCSP/CJPS accepte les soumissions en anglais et en français.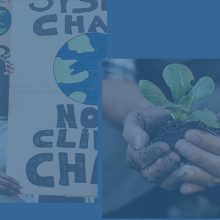 31 May 2020,
We are honored to officially start our editorship of the American Political Science Review. We do so with great excitement, but also with some solemnity.…...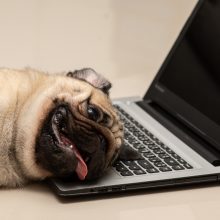 27 May 2020,
Let's face it – stepping (sitting) in front of a camera has become a staple component of working from home during the global pandemic.…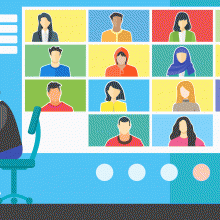 31 March 2020,
Many of us are discovering that working at home for a long stretch can be difficult. Staying productive and motivated is a challenge, and it is not always easy...