Cambridge University Press are supporting Shark Week 2019
We are offering a range of journal articles and book chapters for FREE until the end of July.
We hope this research helps shark conservationists' improve, implement, enforce legislation and to transform fisheries - all with the aim of safeguarding the future of sharks.
"Sharks are fascinating and diverse animals, but there's much more to them than that. A world without sharks would have serious consequences for marine and freshwater ecosystems. As well as, the many human communities and economies that depend on them.

Diverse shark populations are important for Healthy Oceans; they play an integral role in keeping our ocean's healthy. They do this by keeping other populations in check and preying on the sick and old. This prevents the spread of disease and improves the gene pool and Global Diversity; sharks are an integral part of our natural world and support biodiversity."
Journal
Book
Book
---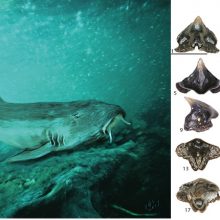 21 January 2019,
Freshwater shark lived in South Dakota, had teeth shaped like "Galaga" spaceships SUE the T. rex is the most famous fossil from the Hell Creek Formation of South Dakota—the most complete skeleton ever discovered of the world's most popular dinosaur.…...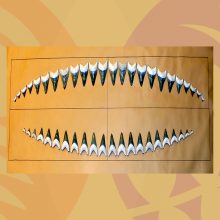 14 June 2017,
University of Florida researchers are taking down the Plexiglas walls between museum collections and K-12 classrooms with an educational program that uses 3-D...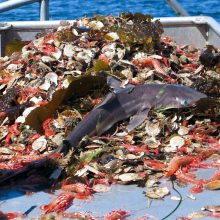 02 May 2016,
Kelsey's James' article addresses growing concern over the effects of fishery's non-target catch on sharks, rays and skates worldwide.
---