ISSN:

0307-8833 (Print)

,

1474-0672 (Online)

Editors:

Dr Fintan Walsh Birkbeck, University of London, UK, Dr Silvija Jestrovic University of Warwick, UK, and Dr Tanya Dean Ulster University, UK
Theatre Research International publishes articles on theatre practices in their social, cultural, and historical contexts, their relationship to other media of representation, and to other fields of inquiry. The journal seeks to reflect the evolving diversity of critical idioms prevalent in the scholarship of differing world contexts.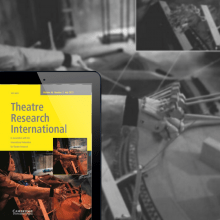 01 July 2021,
The forthcoming special issue of Theatre Research International (46.2) is devoted to the subject of Sounding Corporeality. The first fully dedicated special...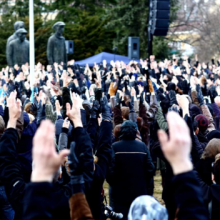 04 April 2019,
On 28 April 2013, ninety-five years after Finland's civil war (27 January–15 May 1918), artist Kaisa Salmi created a performance called Fellman Field:...