ISSN:

1479-2443 (Print)

,

1479-2451 (Online)

Editors:

Angus Burgin Johns Hopkins University, USA, Manu Goswami New York University, USA, Duncan Kelly University of Cambridge, UK, Tracie M. Matysik University of Texas at Austin, USA, and Darrin M. McMahon Dartmouth College, USA
Modern Intellectual History publishes scholarship in intellectual and cultural history from 1650 onwards. MIH concerns itself primarily with apprehending the contextual origins and receptions of texts in order to recover their historical meanings. But we understand 'texts' in the broadest sense, so as to encompass multiple forms of intellectual and cultural expression. These include, but are not limited to, political thought, philosophy, religion, literature, both the social sciences and the natural sciences, music, architecture, and the visual arts.
---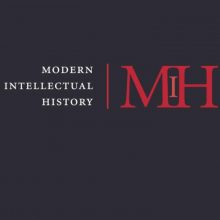 15 April 2022,
My aim in this piece, however, is to suggest that there is much to be gained from turning to Hobbes's immediate Parisian surroundings—for, France had its own...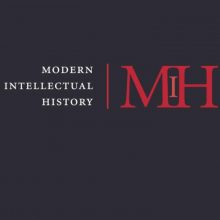 11 April 2022,
The Chinese political thinker Liu Xiaofeng is widely considered a key figure in the formation of the "Chinese Straussian School," a loose intellectual faction...