ISSN:

1045-6635 (Print)

,

2325-5080 (Online)

Editors:

Julia Hendon Gettysburg College, USA, and Calogero Santoro Universidad de Tarapacá, Chile
Latin American Antiquity is a quarterly journal that publishes original papers on the archaeology, ethnohistory, and art history of Latin America and the Caribbean and all regions in the continental New World that are south of the current U.S.-Mexico border. The journal publishes ARTICLES, REPORTS, and COMMENTS in method and theory, field research, and analysis that use a Latin American database as defined above. 
'People and Dogs'
The connections between dogs and humans goes back to the earliest occupation of the Americas. This collection from Latin American Antiquity features articles that highlight the different forms these connections might take. Research from Mexico, Guatemala, Peru, Uruguay, and Dominican Republic discusses canine diet, their roles in life and death, and the possible breeds present in different areas and time periods. Originally curated for SAA 2022, you can explore the collection here.
Julia Hendon, Co-editor
---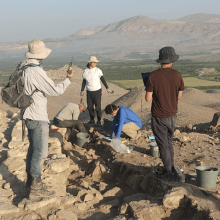 07 November 2022,
Part of a series of blog posts celebrating the 10th anniversary of the journal Advances in Archaeological Practice. It may come as somewhat of a surprise that the Digital Reviews Editor for Advances in Archaeological Practice is calling for an end to the concept of 'Digital Archaeology'.…...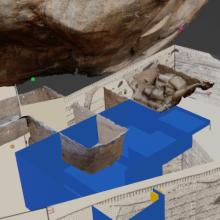 26 October 2022,
It is safe to say that archaeology generally isn't the most well funded discipline. Many of you reading this probably know this all too well.…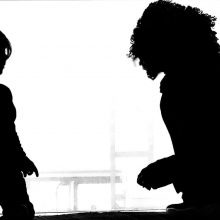 10 October 2022,
The acknowledgments section of the Monico Bayesian paper expresses gratitude to "Deb Nichols, John Watanabe, Sophie Nichols-Watanabe, Robert (Bob) L. Kelly,...