No longer published by Cambridge University Press

ISSN:

0884-2914 (Print)

,

2044-5326 (Online)

Editor:

Gary L. Messing Ceramic Materials, The Pennsylvania State University, USA
Journal of Materials Research (JMR) publishes the latest advances about the creation of new materials and materials with novel functionalities, fundamental understanding of processes that control the response of materials, and development of materials with significant performance improvements relative to state of the art materials.

Featured content
---
---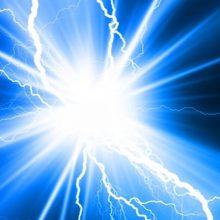 30 June 2020,
2019 was a bumper year for the publications of the Materials Research Society, and we are delighted to announce that all three journals included in the Journal...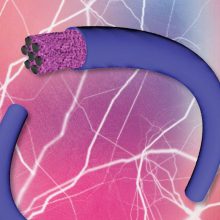 28 May 2020,
I am pleased to announce that the 2019 Gordon E. Pike JMR Paper of the Year, recognizing excellence in advancing materials knowledge through written scholarship,...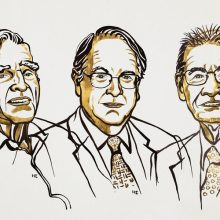 16 October 2019,
Copyright © Nobel Media 2019. Illustration: Niklas Elmeh   Congratulations to John B. Goodenough, The University of Texas at Austin, M.…
---
Call for Papers
Call for Papers: Advanced Inorganic and Ceramic Materials
JMR seeks to capture the perspectives of professionals from different disciplines towards understanding the need and outcomes of current inorganic, ceramics research.

Call for Papers: Advanced Metallic Materials
JMR welcomes paper on Advanced Metallic Materials which are the foundation of our modern industrial society.
---
Call for Papers: Polymers/Soft Matter
JMR welcomes papers that highlight novel processing techniques, the application and development of new analytical tools, and interpretation of fundamental materials science to achieve enhanced materials properties and uses.


---
Call for Papers: Biomaterials
JMR seeks research papers that substantially increase our understanding about the structure-process-property relationships of biomaterials, ranging from materials under in vitro, in vivo, and in silico environments through biomedical applications.

Call for Papers: Lead-Free Ferroelectric Materials: Piezoelectric and Dielectric Energy Storage Applications
Submission Deadline: July 31, 2020
This JMR Focus Issue will cover the research frontier in lead-free ferroelectric materials from high performance piezoelectrics to high-power energy storage dielectric materials.
Focus Issue: Advanced Nanomechanical Testing
Submission deadline: August 14, 2020
The goal of this JMR Focus Issue will expand the scope of nanomechanical testing methods beyond classical nanoindentation.
Focus Issue: Understanding and Mitigating Materials Instabilities in Electrochemical Systems
Submission Deadline: October 1, 2020
JMR publishes Materials stability in the non-equilibrium environment of an electrochemical energy storage system is a critical issue for device operation and reliability. The shelf life of primary and rechargeable cell chemistries, together with the cycle life of rechargeable systems, are specifically dependent on the mechanical, crystallographic, morphological, and chemical stability of the electrodes and the separators.

Focus Issue: 3D-Printed Electrodes for Energy Storage
Submission Deadline: November 1, 2020
This JMR Focus Issue will present a broad range of topics covering the fabrication, characterization, and applications of 3D-printed materials for energy storage.

Focus Issue: Multiscale Materials Modeling of Interface-mediated Thermomechanical Behavior
Submission Deadline: December 1, 2020
This JMR Focus Issue provides a forum for discussing recent developments in computational/experimental techniques and their applications to understand the heterogeneous materials' mechanical and transport behavior across a broad range of length scales. The knowledge gained may be used to support the development of new materials with desired strength, ductility, toughness, thermal-/corrosion-/irradiation-resistance, and even a combination of these resistances.

Focus Issue: Multifunctional Halide Perovskites
Submission Deadline: February 1, 2021
This Focus Issue will cover the latest research results on topics of structure, characterization, and properties of halide perovskites for multifunctional device applications. We invite contributions from the leading scientists in the perovskite field.
---
Call for Proposals: 2022 JMR Focus Issues
Proposals are being accepted for JMR Focus issues to be published in 2022.


2018 JMR Paper of the Year
Find out which articles, published in MRS journals in 2018 and 2019, have the highest Altmetric Attention Scores and read them for free.
2.502
2019 Impact Factor:
158
out of
314
Materials Science, Multidiciplinary
2019 Journal Citation Reports
© Clarivate Analytics