ISSN:

1598-2408 (Print)

,

2234-6643 (Online)

Editor:

Stephan Haggard University of California, San Diego, USA
Published on behalf of the East Asia Institute

The Journal of East Asian Studies is devoted to publishing cutting edge social science on East and Southeast Asia. The journal is interested in work that combines theory, novel empirical contributions and engagement with the major substantive issues facing the region. The JEAS publishes primarily in the fields of international relations, including both international political economy and security studies, and comparative politics. However, we welcome interdisciplinary work and contributions from sociology, applied economics and business studies as well. The journal is also open to roundtables on important new books on the region, review essays and shorter research notes. SSCI indexed, the journal prides itself on a strong peer-review process.
Video: A New Penal Populism? Rodrigo Duterte, Public Opinion, and the War on Drugs in the Philippines
---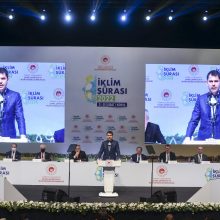 29 April 2022,
The ratification of the Paris Agreement opened a new chapter in Turkey's climate policies. Followed by the declaration of a net-zero emissions target for 2053,...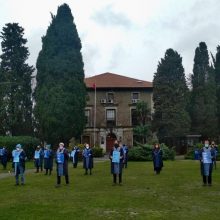 02 March 2022,
For more than a year now, on every weekday at noon, academics at Boğaziçi University gather in the main courtyard for a silent vigil turning their backs against...
---
25 May 2022,
On 14 May Boris Johnson announced that preparations have been made to ship 50 'illegal' immigrants from the UK to Rwanda, a country to which they have no connection....
25 May 2022,
Peter Brook's The Empty Space famously begins, I can take any empty space and call it a bare stage. A man walks across this empty space whilst someone else...
---