ISSN:

0940-7391 (Print)

,

1465-7317 (Online)

Editor:

Alexander A. Bauer Queens College, CUNY, USA
Published for the International Cultural Property Society

International Journal of Cultural Property provides a vital, international, and multidisciplinary forum for the broad spectrum of views surrounding cultural property, cultural heritage, and related issues. Its mission is to develop new ways of dealing with cultural property debates, to be a venue for the proposal or enumeration of pragmatic policy suggestions, and to be accessible to a wide audience of professionals, academics, and lay readers. This peer-reviewed journal publishes original research papers, case notes, documents of record, chronicles, conference reports, and book reviews. Contributions come from the wide variety of fields implicated in the debates - law, anthropology, public policy, archaeology, art history, preservation, ethics, economics, museum-, tourism-, and heritage studies - and from a variety of perspectives and interests - indigenous, Western, and non-Western; academic, professional and amateur; consumers and producers - to promote meaningful discussion of the complexities, competing values, and other concerns that form the environment within which these disputes exist.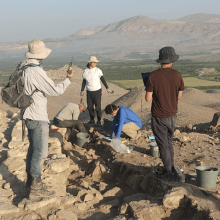 07 November 2022,
Part of a series of blog posts celebrating the 10th anniversary of the journal Advances in Archaeological Practice. It may come as somewhat of a surprise that the Digital Reviews Editor for Advances in Archaeological Practice is calling for an end to the concept of 'Digital Archaeology'.…...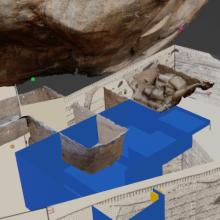 26 October 2022,
It is safe to say that archaeology generally isn't the most well funded discipline. Many of you reading this probably know this all too well.…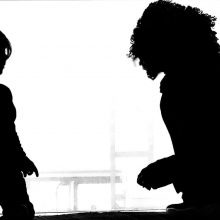 10 October 2022,
The acknowledgments section of the Monico Bayesian paper expresses gratitude to "Deb Nichols, John Watanabe, Sophie Nichols-Watanabe, Robert (Bob) L. Kelly,...