You have access: full

Open access
ISSN:

2054-4251 (Online)

Editor:

Professor Gary Belkin New York University, USA
Global Mental Health (GMH)
is a fully
Open Access
journal that publishes papers that have a broad application of 'the global point of view' of mental health issues. The field of 'global mental health' is still emerging, reflecting a movement of advocacy and associated research driven by an agenda to remedy longstanding treatment gaps and disparities in care, access, and capacity. But these efforts and goals are also driving a potential reframing of knowledge in powerful ways, and positioning a new disciplinary approach to mental health.
GMH
seeks to cultivate and grow this emerging distinct discipline of 'global mental health', and the new knowledge and paradigms that should come from it.
GMH
invites contributions from a range of disciplines, stakeholders, and research methods in order to achieve its aim. The Editors reflect this diversity, with expertise in areas outside of the traditional 'mental health' silos that must be included in order to make global mental health truly 'global' in nature.
Global Mental Health
is being relaunched into the
Cambridge Prisms series
in January 2023 as
Cambridge Prisms: Global Mental Health
. 
Article processing charges will be waived for content submitted to Cambridge Prisms: Global Mental Health prior to April 30th 2023.
Read and Publish deal authors
Information regarding Cambridge University Press Read & Publish deals can be found here. See if your institute already has an agreement with the Press to cover all or part of your APC.


---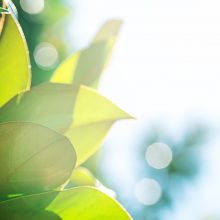 09 June 2022,
BJPsych Bulletin is delighted to announce Dr Simon Williamson as the winner of the 2021 Praxis Editorial Award competition. Read his complementary blog post...