ISSN:

0954-5794 (Print)

,

1469-2198 (Online)

Editor:

Dante Cicchetti Institute of Child Development, University of Minnesota, 51 E. River Parkway, Minneapolis, MN
This multidisciplinary journal is devoted to the publication of original, empirical, theoretical and review papers which address the interrelationship of typical and atypical development in children and adults. It is intended to serve the field of developmental psychopathology which strives to understand patterns of adaptation and maladaptation throughout the lifespan. This journal is of interest to psychologists, psychiatrists, social scientists, neuroscientists, paediatricians, and researchers.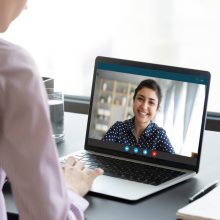 27 May 2021,
The May BABCP Article of the Month is from Behavioural and Cognitive Psychotherapy and is entitled "The barriers, benefits and training needs of clinicians As lockdowns were announced in response to COVID-19, services had to radically change how psychological treatment was provided, moving from face-to-face to remote delivery.…...