2

results

in The James Lydon Lectures in Medieval History and Culture
---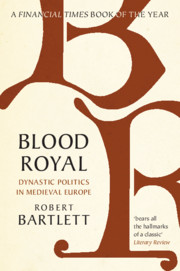 Dynastic Politics in Medieval Europe
Published online:

09 July 2020

Print publication:

09 July 2020

Throughout medieval Europe, for hundreds of years, monarchy was the way that politics worked in most countries. This meant power was in the hands of a family - a dynasty; that politics was family politics; and political life was shaped by the births, marriages and deaths of the ruling family. How did the dynastic system cope with female rule, or pretenders to the throne? How did dynasties use names, the numbering of rulers and the visual display of heraldry to express their identity? And why did some royal families survive and thrive, while others did not? Drawing on a rich and memorable body of sources, this engaging and original history of dynastic power in Latin Christendom and Byzantium explores the role played by family dynamics and family consciousness in the politics of the royal and imperial dynasties of Europe. From royal marriages and the birth of sons, to female sovereigns, mistresses and wicked uncles, Robert Bartlett makes enthralling sense of the complex web of internal rivalries and loyalties of the ruling dynasties and casts fresh light on an essential feature of the medieval world.
---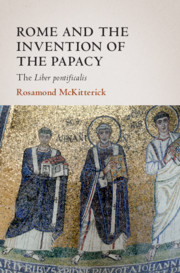 The Liber Pontificalis
Published online:

04 June 2020

Print publication:

25 June 2020

The remarkable, and permanently influential, papal history known as the Liber pontificalis shaped perceptions and the memory of Rome, the popes, and the many-layered past of both city and papacy within western Europe. Rosamond McKitterick offers a new analysis of this extraordinary combination of historical reconstruction, deliberate selection and political use of fiction, to illuminate the history of the early popes and their relationship with Rome. She examines the content, context, and transmission of the text, and the complex relationships between the reality, representation, and reception of authority that it reflects. The Liber pontificalis presented Rome as a holy city of Christian saints and martyrs, as the bishops of Rome established their visible power in buildings, and it articulated the popes' spiritual and ministerial role, accommodated within their Roman imperial inheritance. Drawing on wide-ranging and interdisciplinary international research, Rome and the Invention of the Papacy offers pioneering insights into the evolution of this extraordinary source, and its significance for the history of early medieval Europe.
---