ISSN:

1138-7416 (Print)

,

1988-2904 (Online)

Editor:

Mirko Antino Universidad Complutense de Madrid, Spain
The Spanish Journal of Psychology is published with the aim of promoting the international dissemination of relevant empirical research and theoretical and methodological proposals in the various areas of specialization within psychology.
News
---
SJP is supporting the global movement towards a more transparent and reproducible psychological science and now is launching a special section that will accept three new types of articles: replications, registered reports and result-masked articles (see our instructions for authors). Additionally, with the finality of promoting critical debates among scholars, we introduced a new section on "Current Debate in Psychology" (find recent papers in the section listed on the left hand side below).
---
Recently Published Articles
---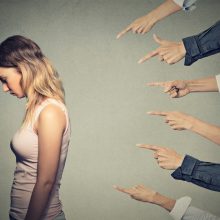 18 January 2023,
The January BABCP Article of the Month is from Behavioural and Cogntive Psychotherapy (BCP) and is entitled "Echoes of shame: a comparison of the characteristics Over the last few years, we, among many other researchers, have been involved in the developing field of clinical and research work on trauma-related voice-hearing (hearing voices without the corresponding external stimuli, also known as auditory verbal hallucinations).…...