ISSN:

1138-7416 (Print)

,

1988-2904 (Online)

Editor:

and Mirko Antino Universidad Complutense de Madrid, Spain,
The Spanish Journal of Psychology is published with the aim of promoting the international dissemination of relevant empirical research and theoretical and methodological proposals in the various areas of specialization within psychology.

The first Spanish journal with an international scope published entirely in English.
News
---
Effective January 1st Dr. Mirko Antino will be incoming Editor in Chief of The Spanish Journal of Psychology. Dr. Javier Bandrés will continue acting as outgoing editor during 2020.
---
SJP is supporting the global movement towards a more transparent and reproducible psychological science and now is launching a special section that will accept three new types of articles: replications, registered reports and result-masked articles (see our instructions for authors). Additionally, with the finality of promoting critical debates among scholars, we introduced a new section on "current debate in psychology".
---
Recently Published Articles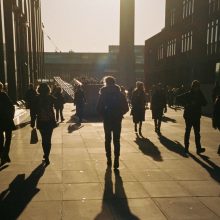 21 October 2020,
The RCPsych Article of the Month for October is from BJPsych Bulletin and is entitled 'Placing poverty-inequality at the centre of psychiatry' by Peter Byrne...