ISSN:

0265-0517 (Print)

,

1469-2104 (Online)

Editors:

Ally Daubney University of Sussex|Essex House EH 251|Brighton, BN1 9RH and Martin Fautley Centre for Research in Education|Birmingham City University|Attwood Building|Birmingham |B42 2SU
BJME is a fully refereed international journal, which provides clear, stimulating and readable accounts of contemporary research in music education worldwide, and a section containing extended book reviews which further current debates. The journal strives to strengthen connections between research and practice, so enhancing professional development and improving practice within the field of music education. The range of subjects covers music teaching and learning in formal and informal contexts including classroom, individual, group and whole class instrumental and vocal teaching, music in higher education, international comparative music education, music in community settings, and teacher education.
Whole Class Ensemble Tuition (WCET) – Special Edition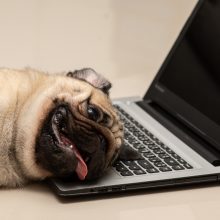 27 May 2020,
Let's face it – stepping (sitting) in front of a camera has become a staple component of working from home during the global pandemic.…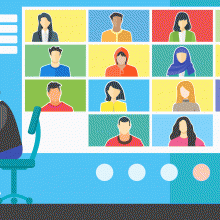 31 March 2020,
Many of us are discovering that working at home for a long stretch can be difficult. Staying productive and motivated is a challenge, and it is not always easy...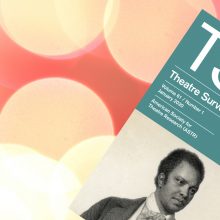 02 March 2020,
Marlis Schweitzer, Editor of Theatre Survey, discusses the journal's bold new look.