2

results

in Psychiatry and Medicine
---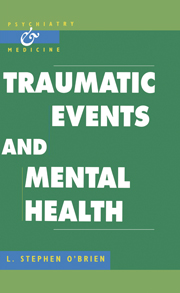 Published online:

05 May 2010

Print publication:

13 February 1998

What constitutes a traumatic event? How and why does trauma affect people differently and what is a normal response? These are important questions asked on a daily basis. This concise yet comprehensive guidebook provides an accessible and highly referenced resource of practical advice and information on post traumatic distress. Dr O'Brien's coverage ranges from a brief historical perspective on post traumatic illness and its prevalence right through to the legal implications. We are reminded that a diagnosis of Post Traumatic Stress Disorder is by no means the only possible response to trauma and a helpful chapter is also devoted to the definition of a normal response. A broad range of theoretical and practical viewpoints are closely examined including an evaluation of management approaches and possibilities for prevention.
---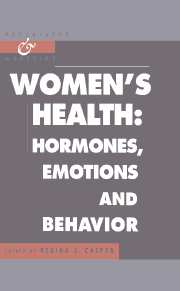 Hormones, Emotions and Behavior
Published online:

08 February 2010

Print publication:

13 December 1997

This book offers an overview of the complex interplay between hormonal activation and individual and environmental influences in health and disease in women. The book provides useful information and background material important for treating problems related to the reproductive cycle, eating disorders, drug treatment of women, and clinical and treatment issues in coronary artery disease and breast cancer. This is a medically oriented book written firstly for the practising physician in primary care, psychiatry, internal medicine and gynaecology and obstetrics.
---