ISSN:

0028-6885 (Print)

,

1469-8145 (Online)

Editor:

Dr Simon Gathercole
Published under the auspices of Studiorum Novi Testamenti Societas.
New Testament Studies
is an international peer-reviewed periodical whose contributors include the leading New Testament scholars writing in the world today. The journal publishes original articles and short studies in English, French and German on a wide range of issues pertaining to the origins, history, context and theology of the New Testament and early Christianity. All contributions represent research at the cutting edge of the discipline, which has developed a wide range of methods. The journal welcomes submissions employing any such methods in recent years. The periodical embraces exegetical, historical, literary-critical, sociological, theological and other approaches to the New Testament, including studies in its history of interpretation and effects.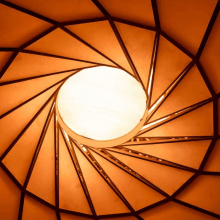 25 June 2020,
Higher Education from Cambridge University Press is our new online textbook website. The beta version of the site has launched on 30th June, 2020.…
12 June 2020,
Until 15th July read Christopher B. Barnett's full article "The "Lonely Game": Baseball, Kierkegaard, and the Spiritual Life" from Horizons, In August 2010, David Bentley Hart published a short essay entitled "The Perfect Game: The Metaphysical Meaning of Baseball."[1] Known for weighty tomes such as The Beauty of the Infinite (2003) and Atheist Delusions (2010), Hart seemed an unlikely candidate to analyze a sport often referred to as a "pastime." What is most memorable about the essay is Hart's claim that baseball is "the very Platonic ideal of organized sport," indeed, that it is "'the moving image of eternity' in athleticis." Hart claimed that baseball would one day be remembered as America's greatest contribution to human civilization—an "invention" and, indeed, a "discovery" of the "traces of eternity's radiance in fugitive splendors" on Earth.…...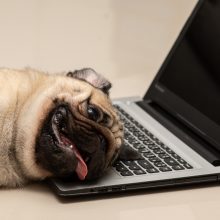 27 May 2020,
Let's face it – stepping (sitting) in front of a camera has become a staple component of working from home during the global pandemic.…