ISSN:

0017-8160 (Print)

,

1475-4517 (Online)

Editor:

Giovanni Bazzana
Harvard Theological Review has been a central forum for scholars of religion since its founding in 1908. It continues to publish compelling original research that contributes to the development of scholarly understanding and interpretation in the history and philosophy of religious thought in all traditions and periods - including the areas of Judaic studies, Hebrew Bible, New Testament, Christianity, archaeology, comparative religious studies, theology and ethics.
12 August 2020,
Until 27th August 2020, enjoy free access to Miriam Goldstein's full article Early Judeo-Arabic Birth Narratives in the Polemical Story "Life of Jesus" At some point in Late Antiquity, a scandalous polemic against Christianity emerged somewhere in the East—perhaps in Babylonia, perhaps in the Levant.…...
24 July 2020,
Until 24th August 2020 enjoy free access to the full article Staging Rachel: Rabbinic Midrash, Theatrical Mime, and Christian Martyrdom in Late Antiquity by...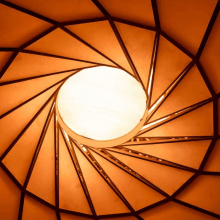 25 June 2020,
Higher Education from Cambridge University Press is our new online textbook website. The beta version of the site has launched on 30th June, 2020.…