ISSN:

0813-4839 (Print)

,

2049-7768 (Online)

Editor:

Genevieve Dingle University of Queensland, Australia
Behaviour Change is a quarterly journal that publishes research involving the application of behavioural and cognitive-behavioural principles and techniques to understanding, assessment, and intervention in the contexts of therapy, health behaviours (including physical activity, eating, and addictive behaviours), music and media use in relation to mental health and wellbeing. We publish case studies, feasibility studies, empirical studies, reviews and theoretical papers.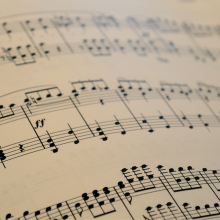 01 June 2023,
This research with a vulnerable clinical population, who are experiencing significant distress, gives us an important insight into whether music therapy may...