ISSN:

0813-4839 (Print)

,

2049-7768 (Online)

Editor:

Ross Menzies University of Technology Sydney (UTS), Sydney, Australia
Behaviour Change has long been considered a leader in its field. It is a quarterly journal that publishes research involving the application of behavioural and cognitive-behavioural principles and techniques to the assessment and treatment of various problems.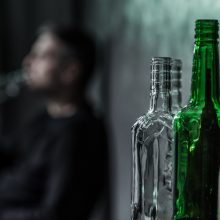 02 July 2020,
A new study by King's College London, published in The British Journal of Psychiatry has shown an association between increases in alcohol related hospital...
---