ISSN:

0954-1020 (Print)

,

1365-2079 (Online)

Editor:

Professor Peter Convey British Antarctic Survey, High Cross, Madingley Road, Cambridge CB3 0ET, UK
Antarctic Science provides a truly international forum for the broad spread of studies that increasingly characterise scientific research in the Antarctic. Whilst emphasising interdisciplinary work, the journal publishes papers from environmental management to biodiversity, from volcanoes to icebergs, and from oceanography to the upper atmosphere. No other journal covers such a wide range of Antarctic scientific studies. The journal attracts papers from all countries currently undertaking Antarctic research. It publishes both review and data papers with no limits on length, two-page short notes on technical developments and recent discoveries, and book reviews. These, together with an editorial discussing broader aspects of science, provide a rich and varied mixture of items to interest researchers in all areas of science. There are no page charges, or charges for colour, to authors publishing in the Journal. One issue each year is normally devoted to a specific theme or papers from a major meeting.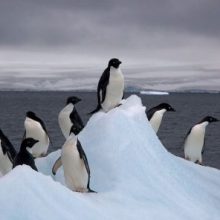 12 February 2016,
Source: Study: Giant iceberg decimates Adélie penguin colonies – UNSW Science for society Adélie penguin numbers at Cape Denison in Antarctica have crashed from more than 160,000 birds in 2011 down to just a few thousand following the grounding of a giant 97-kilometre long iceberg in Commonwealth Bay.…...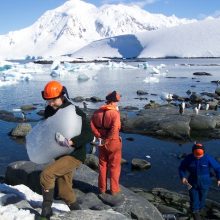 24 September 2014,
A new open access article published in the journal Antarctic Science highlights the 80 most important questions in Antarctic and Southern Ocean Science that...