ISSN:

0002-0206 (Print)

,

1555-2462 (Online)

Editor:

Benjamin N. Lawrance University of Arizona, USA|https://history.arizona.edu/user/benjamin-n-lawrance
African Studies Review (ASR) is the flagship scholarly journal of the African Studies Association (USA). The ASR publishes the highest quality African studies scholarship in all academic disciplines. The ASR's rigorous interdisciplinary peer review seeks to contribute to the development of scholarly conversations of interest to the diverse audience of the Association's membership and to the growth of African studies in North America, on the African continent, and in a global comparative context.
Meet the ASR Editor-in-Chief
---
---
---
Introduction for the Virtual Issue: African Literature, Theater, and Performance
The African Studies Review began its life as the African Studies Bulletin in 1956, taking its current title in 1970. It was then and remains the flagship journal of the African Studies Association. As such, it has reflected the generally broad interests of the mission, editorial boards and membership of the ASA. As someone who works in African literatures (written, oral and cinema), I've published articles and reviews in ASR since the early 1980s. Over several decades ASR has published some very fine articles on African humanities including a special issue in 1986. The nine outstanding works featured in this anthology further testify to the ASR's ongoing efforts to present quality scholarship in these related fields....
2018 African Studies Review Distinguished Lecture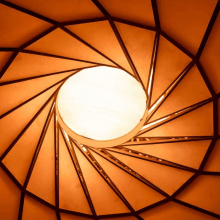 25 June 2020,
Higher Education from Cambridge University Press is our new online textbook website. The beta version of the site is scheduled to launch on 30th June, 2020.…...
29 June 2020,
The rewriting of history to suit a current political agenda is not new. Nor is the creative representation of particular individuals or institutions only a...