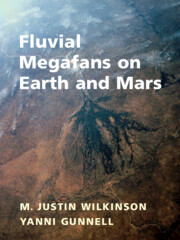 Coming soon

Expected online publication date:

January 2023

Print publication:

30 November 2022
---
Journal: Quaternary Research / Volume 69 / Issue 2 / March 2008
Published online by Cambridge University Press:

20 January 2017

, pp. 231-241

Print publication:

March 2008

We present a chronology of ice recession in the eastern Pyrenees based onin situ-produced10Be data obtained from the Têt paleoglacier complex. The sampling strategy is based on the relative chronology provided by a detailed geomorphological map of glacial landforms. Results indicate that the last maximum ice advance occurred late (i.e., during Marine Isotope Stage 2) compared to the chronology currently established for the rest of the Pyrenees. Despite debatable evidence for a glacial readvance during the Oldest Dryas stade, ice-cap melt-out was rapid, residual cirque glaciers having disappeared by the Allerød interstade. This is consistent both with North Atlantic excursions established by the Greenland ice cores and paleoenvironmental data for the region. The rapid response of the east-Pyrenean ice cap to temperature variations is primarily linked to its small size compared to larger Pyrenean ice fields, to the dry Mediterranean climate, and to topography-related nonlinearities in which a small vertical rise in equilibrium line altitude generates a large change in ice mass. Possible sources of age uncertainty are discussed in the context of sampling design for single-nuclide (10Be) dating of landform sequences in formerly glaciated landscapes.
---