On the cover
ISSN:

2056-4740 (Print)

,

2058-6264 (Online)

Editor:

David Skuse Professor of Behavioural and Brain Sciences, Great Ormond Street, Institute of Child Health, University College London, UK
BJPsych International provides an overview of current policy and practice in psychiatry in different countries around the world. Articles deal with the policy and promotion of mental health, the administration and management of mental health services, and worldwide training in psychiatry. Exploring the relationship between culture, mental health and psychiatry, BJPsych International is a platform for authors from low- and middle-income countries, and will help all mental health professionals keep abreast of what is happening in the field elsewhere.
---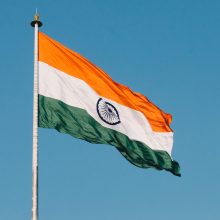 19 April 2021,
The RCPsych Article of the Month for April is 'Systematic evaluation of the QualityRights programme in public mental health facilities in Gujarat, India'...
14 Jan 2021,
Are you a junior doctor or a medical student with an interest in psychiatry? Do you have experiences, reflections, challenges, or projects you would like to share with the global mental health community? We'd like to invite you to submit your manuscript to the Global Echoes section of BJPsych International.
---