Journal: Cambridge Archaeological Journal , First View
Published online:

06 May 2019

, pp. 1-14

This paper examines the concept of animals as social actors in the ancient Near East through a case study of human–equid relations. In particular, examples where equids may be seen as expressing resistance, as depicted in the iconography of the third and second millennia bc, are analysed. The first part of the paper discusses how animals have been perceived in scholarly debates in philosophy, archaeology and human–animal studies. It is argued that an acknowledgement of animals as social actors can improve our understanding of the human past, and the relation of humans to their broader environment. The second part of the paper presents three examples from the ancient Near East where equids may be interpreted as pushing back or resisting the boundaries placed by humans, resulting in a renegotiation of the relationship.
---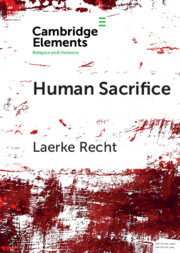 Archaeological Perspectives from around the World
Published online:

08 January 2019

Print publication:

20 December 2018

Sacrifice is not simply an expression of religious beliefs. Its highly symbolic nature lends itself to various kinds of manipulation by those carrying it out, who may use the ritual in maintaining and negotiating power and identity in carefully staged 'performances'. This Element will examine some of the many different types of sacrifice and ritual killing of human beings through history, from Bronze Age China and the Near East to Mesoamerica to Northern Europe. The focus is on the archaeology of human sacrifice, but where available, textual and iconographic sources provide valuable complements to the interpretation of the material.
---