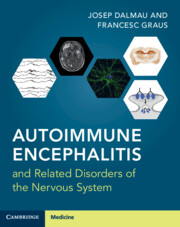 Coming soon

Expected online publication date:

February 2022

Print publication:

28 February 2022
---
Oliver Gittins

,

Llorenç Grau-Roma

,

Rosa Valle

,

Francesc Xavier Abad

,

Miquel Nofrarías

,

Peter G. Ryan

,

Jacob González-Solís

,

Natàlia Majó
Journal: Antarctic Science / Volume 32 / Issue 1 / February 2020
Published online by Cambridge University Press:

03 December 2019

, pp. 15-20

Print publication:

February 2020

To evaluate how avian influenza virus (AIV) circulates among the avifauna of the Antarctic and sub-Antarctic islands, we surveyed 14 species of birds from Marion, Livingston and Gough islands. A competitive enzyme-linked immunosorbent assay was carried out on the sera of 147 birds. Quantitative reverse transcription polymerase chain reaction was used to detect the AIV genome from 113 oropharyngeal and 122 cloacal swabs from these birds. The overall seroprevalence to AIV infection was 4.8%, with the only positive results coming from brown skuas (Catharacta antarctica) (4 out of 18, 22%) and southern giant petrels (Macronectes giganteus) (3 out of 24, 13%). Avian influenza virus antibodies were detected in birds sampled from Marion and Gough islands, with a higher seroprevalence on Marion Island (P = 0.014) and a risk ratio of 11.29 (95% confidence interval: 1.40–91.28) compared to Gough Island. The AIV genome was not detected in any of the birds sampled. These results confirm that AIV strains are uncommon among Antarctic and sub-Antarctic predatory seabirds, but they may suggest that scavenging seabirds are the main avian reservoirs and spreaders of this virus in the Southern Ocean. Further studies are necessary to determine the precise role of these species in the epidemiology of AIV.
---
Journal: Aquatic Living Resources / Volume 21 / Issue 2 / April 2008
Published online by Cambridge University Press:

11 June 2008

, pp. 99-107

Print publication:

April 2008

Trammel net is the main fishing gear used by artisanal fishers in Majorca Island (NW Mediterranean), and is representative of Mediterranean small-scale fisheries using static gear. The use of static gears close to the coast, where seasonal variability and spatial heterogeneity are high, promotes the diversification of fishing practices or metiers. We analyze the seasonal dynamics of the nets used, target species (red and black scorpionfish, red mullet and cuttlefish) exploitation patterns and the socio-economic conditions under which this fishery takes place, based on General Fisheries Directorate daily sale records (2002–2006). Additional personal socioeconomic interviews allowed the characterization of the trammel net fishery, its fishing behaviour, cost structure and conflicts. Catch and effort data and market surveys are used to evaluate the level of exploitation of the target species and allowed describing Majorca trammel net fishery as an activity based on a sustainable resource. The main target species were found to be near their maximum sustainable yield both by means of a surplus production model (with parameters estimated by CEDA-Catch Effort Data Analysis, software) and an age structured assessment model based on yield-per-recruit analysis. Management actions currently debated by local administration and fishers focus on improving fishers' economic situation, rather than on protecting a threatened resource. One of the management actions proposed is a one day effort reduction, which was analyzed here with the help of a bioeconomic simulation model. A 15-year (2005–2020) simulation allows providing advice to local managers to focus on the commercialization aspects, in order to obtain a higher value to the fish production, rather than expecting to obtain higher profits only by a reduction of the offer.
---