ISSN:

0740-1558 (Print)

,

2304-3857 (Online)

Editor:

Tong Soon Lee Department Chair & Professor of Ethnomusicology|Lehigh University|358 Zoellner Arts Center|420 E Packer Ave|Bethlehem|PA 18015|USA
The Yearbook for Traditional Music is a refereed scholarly journal which carries essays, reviews, and reports in the area of traditional music and dance research. The Yearbook was established in 1949 as the Journal of the International Folk Music Council, and it is published in English every November by the ICTM Secretariat. All ICTM members and institutional subscribers in good standing receive a copy of the Yearbook via air mail. The latest issue of the Yearbook is Vol. 50 (2018), which was published and distributed in November 2018. Vol. 51 of the Yearbook for Traditional Music will be published by Cambridge University Press.
Publishing with Cambridge in 2019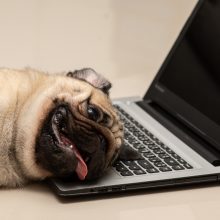 27 May 2020,
Let's face it – stepping (sitting) in front of a camera has become a staple component of working from home during the global pandemic.…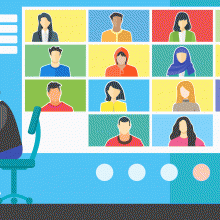 31 March 2020,
Many of us are discovering that working at home for a long stretch can be difficult. Staying productive and motivated is a challenge, and it is not always easy...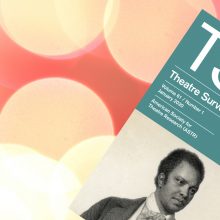 02 March 2020,
Marlis Schweitzer, Editor of Theatre Survey, discusses the journal's bold new look.