ISSN:

1740-3553 (Print)

,

1745-5278 (Online)

Editors:

Professor Andrew McGowan Berkeley Divinity School at Yale, USA , The Revd Dr Bruce Kaye University of New South Wales, Adjunct Research Professor, Charles Sturt University, Australia , Dr Mark Harding Australian and New Zealand Association of Theological Schools (ANZATS) and The Rev'd Dr Brian Douglas Charles Sturt University, Australia
"I am delighted to commend the Journal of Anglican Studies as an important initiative in building conversation and understanding throughout the Communion"; Rowan Williams
Journal of Anglican Studies provides a serious scholarly conversation on all aspects of Anglicanism. It embraces history, theology, worship, ethics, scripture, canon law, aesthetics and education. Anglicans live enmeshed in many different cultural contexts. How their faith is expressed in the particular and how it is shared across the globe is a fundamental issue in this tradition. With its international reach, Journal of Anglican Studies is able to focus on this question and by doing so offers a distinctive and unique contribution to our understanding of Anglicanism today.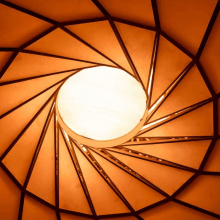 25 June 2020,
Higher Education from Cambridge University Press is our new online textbook website. The beta version of the site has launched on 30th June, 2020.…
12 June 2020,
Until 15th July read Christopher B. Barnett's full article "The "Lonely Game": Baseball, Kierkegaard, and the Spiritual Life" from Horizons, In August 2010, David Bentley Hart published a short essay entitled "The Perfect Game: The Metaphysical Meaning of Baseball."[1] Known for weighty tomes such as The Beauty of the Infinite (2003) and Atheist Delusions (2010), Hart seemed an unlikely candidate to analyze a sport often referred to as a "pastime." What is most memorable about the essay is Hart's claim that baseball is "the very Platonic ideal of organized sport," indeed, that it is "'the moving image of eternity' in athleticis." Hart claimed that baseball would one day be remembered as America's greatest contribution to human civilization—an "invention" and, indeed, a "discovery" of the "traces of eternity's radiance in fugitive splendors" on Earth.…...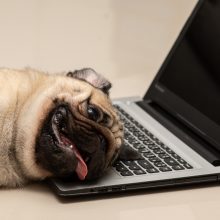 27 May 2020,
Let's face it – stepping (sitting) in front of a camera has become a staple component of working from home during the global pandemic.…