Continues
Bulletin of the British Association for American Studies (1956 - 1959), Bulletin of the British Association for American Studies New Series (1960 - 1966)
Title history
ISSN:

0021-8758 (Print)

,

1469-5154 (Online)

Editors:

Dr Sinéad Moynihan University of Exeter, UK and Dr Nick Witham University College London, UK
Journal of American Studies seeks to critique and interrogate the notion of "America", pursuing this through international perspectives on the history, literature, politics and culture of the United States. The Journal publishes works by scholars from all over the world on American literature, history, institutions, politics, economics, film, popular culture, geography and related subjects in domestic, continental, hemispheric, and global contexts. Its expanded book review section offers in-depth analysis of recent American Studies scholarship to promote further discussion and debate. The journal is intended not only for students and scholars, but also for general readers with an interest in the United States.
---
Explore our Latest Roundtable and Review Essay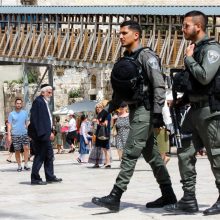 08 August 2019,
The killing of Solomon Tekah, an 18 year-old Ethiopian-Israeli, shot to death by a police officer, led to mass demonstrations. Young Israelis of Ethiopian descent...