On the cover
ISSN:

2056-4740 (Print)

,

2058-6264 (Online)

Editor:

and David Skuse Professor of Behavioural Sciences, University of London Institute of Child Health, London, UK.,
BJPsych International provides an overview of current policy and practice in psychiatry in different countries around the world. Articles deal with the policy and promotion of mental health, the administration and management of mental health services, and worldwide training in psychiatry. Exploring the relationship between culture, mental health and psychiatry, BJPsych International is a platform for authors from low- and middle-income countries, and will help all mental health professionals keep abreast of what is happening in the field elsewhere.
---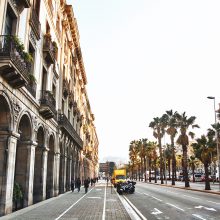 29 September 2020,
The RCPsych Article of the Month for September is from BJPsych Open and is entitled 'A psychiatrist's perspective from a COVID-19 epicentre: a personal account'...