ISSN:

0364-0094 (Print)

,

1475-4541 (Online)
AJS Review publishes scholarly articles and book reviews covering the field of Jewish Studies. From biblical and rabbinic textual and historical studies to modern history, social sciences, the arts, and literature, the journal welcomes articles of interest to both academic and lay audiences around the world. A substantial portion of each volume is devoted to reviews of the latest scholarly Judaica and to review essays on current trends in publishing.

Members of the Association for Jewish Studies receive the journal as a benefit of membership.
24 July 2020,
Until 24th August 2020 enjoy free access to the full article Staging Rachel: Rabbinic Midrash, Theatrical Mime, and Christian Martyrdom in Late Antiquity by...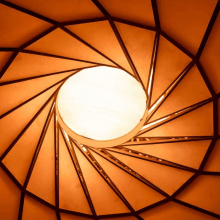 25 June 2020,
Higher Education from Cambridge University Press is our new online textbook website. The beta version of the site has launched on 30th June, 2020.…
12 June 2020,
Until 15th July read Christopher B. Barnett's full article "The "Lonely Game": Baseball, Kierkegaard, and the Spiritual Life" from Horizons, In August 2010, David Bentley Hart published a short essay entitled "The Perfect Game: The Metaphysical Meaning of Baseball."[1]…...