Cambridge has been publishing in the field of religious studies since 1584, making our programme one of the oldest and most prestigious in the world. We publish books and journals on a wide range of religions and topics, from church history and theology, to biblical studies and religious ethics. Our publications represent the highest level of academic research from renowned authors. Series for students, including Cambridge Companions to Religion and Introductions to Religion, remain enduringly popular.
Explore Religion journals
---
Related article in Modern American History - free to access
24 July 2020,
Until 24th August 2020 enjoy free access to the full article Staging Rachel: Rabbinic Midrash, Theatrical Mime, and Christian Martyrdom in Late Antiquity by...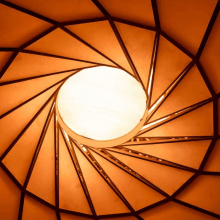 25 June 2020,
Higher Education from Cambridge University Press is our new online textbook website. The beta version of the site has launched on 30th June, 2020.…
12 June 2020,
Until 15th July read Christopher B. Barnett's full article "The "Lonely Game": Baseball, Kierkegaard, and the Spiritual Life" from Horizons, In August 2010, David Bentley Hart published a short essay entitled "The Perfect Game: The Metaphysical Meaning of Baseball."[1]…...